Skip to Content
Good News! You No Longer Have to Suffer From Neck Pain
Neck pain can develop from many different causes, with symptoms ranging from mild annoyance to unbearable pain. Whether you work in construction or behind a desk, pain in the neck and shoulder area can make everyday activities more challenging to complete – a struggle no one deserves to experience. The good news is you don't have to endure your discomfort any longer! Morgan Chiropractic is a trained and highly skilled chiropractor in Bakersfield, CA, providing the highest quality chiropractic services designed to relieve those suffering from a variety of conditions, including neck pain, back problems, sports-related injuries, car accidents, and much more.
Our state-of-the-art chiropractic practice helps patients of all ages, utilizing proven techniques that work to free you from your pain in a gentle, all-natural way. Discover the most effective approach to eliminating neck pain – give us a call and schedule an initial evaluation today.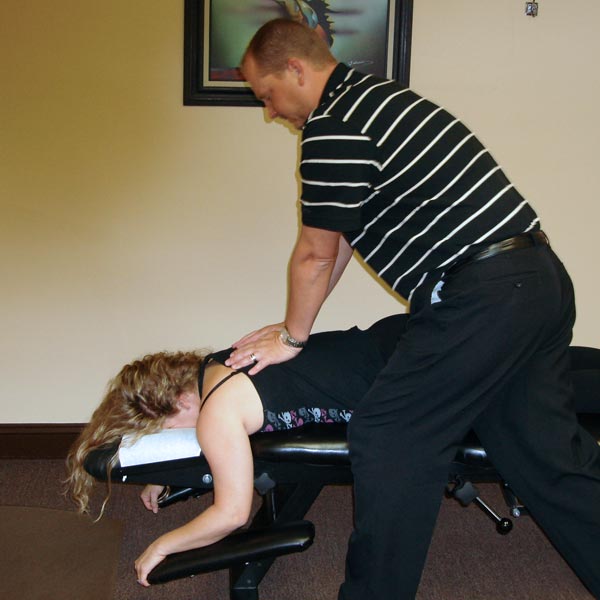 Alleviating the Pain in Your Neck Once and for All
No matter if you've sustained neck pain from work, after a surgical procedure, or from mysterious circumstances, let us help you get to the root cause once and for all. At Morgan Chiropractic, we do more than just provide relief. Our extensive expertise positions our practice to offer a full range of chiropractic services that will effectively address the source of your unique condition. Through modern corrective adjustments, exercise, and healthy lifestyle changes, we'll increase your daily comfort, strengthen your range of motion, and have you living your best life. When nagging neck pain is wearing you down, call the chiropractor the community depends on. Get in touch with us today to set up your personalized appointment.
Quality Chiropractic Care for Over Two Decades
Injury, age, active lifestyles, and repetitive work labor can all contribute to persistent neck pain. From correcting pinched nerves and herniated discs to adjusting poor posture and nutritional intake, Morgan Chiropractic is here to provide a long-lasting solution to your agonizing chronic discomfort. Neck pain can be relentless, but we have the answer! Call our office to schedule a chiropractic appointment today.
Schedule an Appointment Today!